Facebook Applications can be very useful. NetworkedBlogs, for example, automatically re-publishes my blog posts on my Facebook Wall. But there are dozens of applications which are.. shall we say… less useful.
If you're using Facebook for business, you might feel that having your friends' Farmville, Mafia Wars and Happy Pets plastered all over your News Feed and Wall doesn't enhance your professional image.
Facebook doesn't provide a button to eliminate all of these 'fun' Apps at once, but it's quick and easy to make them disappear one by one.
At the bottom of the unwanted Application post, you'll see the Application name. Click on it.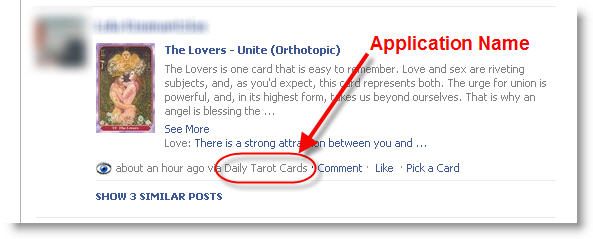 You'll be taken to the Application Page: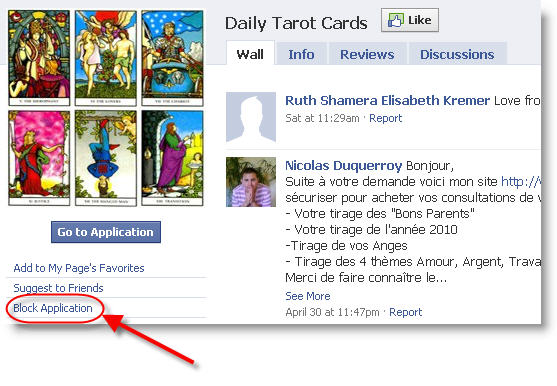 Under the picture, you'll see a "Block Application" menu item. Click it.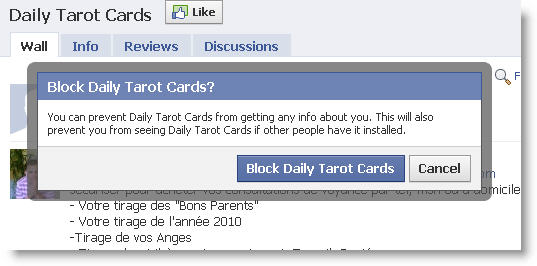 A dialog box pops up, asking if you want to block the application. Click the appropriate button.
There, wasn't that satisfying?
Unblocking an Application
In the unlikely event that you want to unblock an application, you'll need to click on the 'Account' menu option at the top right of the screen.
Select "Privacy Settings" from the drop-down menu.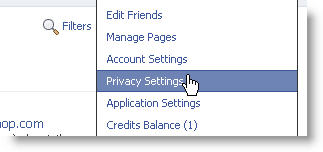 Select "Applications and Websites"

Click on "Edit Blocked Applications"

Find the Application you want to unblock, and click "Remove."