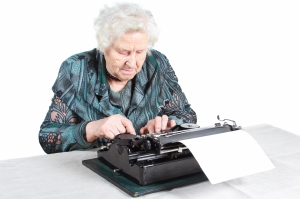 Online reviews are a bit like electricity – they can be useful and beneficial to your business, or they can be dangerous and unpredictable. Either way, they are a powerful force, and with the rapid spread of smart phones, anyone can be a reviewer. In fact, someone who's never been a customer can be a reviewer.
Online reviews can improve your business' visibility in the search engine results. Of course, this is a good thing only if the reviews are mostly positive.
The key to getting a handle on your online reviews is to understand that bad reviews are not always a bad thing. They increase the credibility of the good reviews – around 95% of potential customers get suspicious when they see nothing but 5 star reviews. The trick is to have enough good reviews to outnumber the bad ones – by a factor of 10 or 20.
How do you get more good reviews? People are so busy these days, it's difficult to get them to write a review – especially if they were happy with the product or service they bought. Some of the review sites get upset if you ask for reviews – but in the real world, there really is no alternative to asking.
It is important that you get reviews from as many different websites as possible – this provides the search engines with strong signals that the reviews are legitimate. Try to ensure that your reviews are spread out over a period of time – nothing looks more suspicious to the search engines than a clump of reviews on one day, followed by weeks of silence.
How do you deal with bad reviews? The first step is finding out whether you have any. Many of the business owners I've spoken to are blissfully unaware of the negative online reviews about their businesses. Unfortunately, their prospective customers are probably not unaware – around 80% of customers do online research before making a purchase decision, even for everyday decisions like "Where shall we go for lunch?"
It's easy to find out what people are saying about you online. All you need to do is a quick search on Google for your business name. You can also try your business name reviews or your business name problems.
If you see your business listed on any of the review sites, click through and check them out. In South Africa, the best-known review site (more of a complaints site, really) is HelloPeter.com, but there are a number of up-and-coming sites as well. Yowzit.com is slowly growing. Some directory sites like Cylex.co.za and There are a number of review sites which cater for specific markets, for example restaurants (EastOut.co.za. Food24.co.za), hotels and guest houses (TripAdvisor.com).
In South Africa, at least, Google+ Local (formerly Google Places) is one of the most prominent review sites. Google+ Local results are shown at the top of Google's search results for many local searches – that is for search phrases which include a location.
If you find any bad reviews, you should create an account on the website where they are published them. This will usually allow you to respond to the bad reviews – and you should always do this, as soon as you become aware of a bad review. Some sites will email you whenever a new review is published – if you have an account.
The main reason for responding to bad reviews is to demonstrate to potential customers that you do respond, and that you care about your customers. If you can find a way to turn an unhappy customer into a happy one, that's even better.
If you suspect that a review is fake, you should avoid responding in anger. Demonstrate concern and ask for details of the user's experience. Your aim is to show that you are concerned about their feedback, and that you want to improve the situation.
Almost every business has some dissatisfied customers. The difference between a good business and a bad one is how they respond to legitimate customer complaints.
If you found this article interesting, why not give us a review – and see how our Review Portal System works to filter negative feedback before it gets to the Internet.
Leave us an honest review
More about your online reputation