Small Business Online Marketing Strategy – Part 1: Market Research
Introduction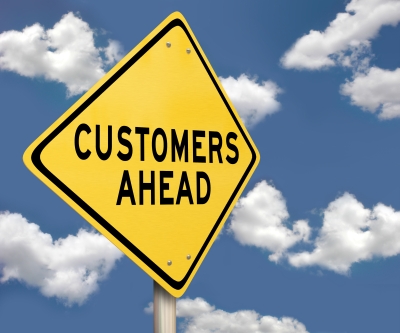 This series of posts is a brief overview of how to grow your business and increase profits by using the Internet effectively. By the time you finish reading these posts, you should have a clearer understanding of how to begin marketing your business on the Internet.
I'm not trying to turn you into an Internet marketing expert. But I will do my best not to overwhelm you with techno-babble.
Before we jump headlong into 'Internet stuff', just remember that the Internet is just ONE channel available for you to market your business. Other channels include TV, radio, newspapers, magazines, and press releases.
The Internet presents many exciting opportunities for you to expose and grow your business. The return on investment from a properly executed Internet marketing campaign will out-perform any other marketing channel.
Market Research
Performing 'due diligence' is critical in order to obtain a clear understanding of who your ideal customer(s) are and what exactly they are looking for. Get a notepad and write down answers to the following questions:
Defining Your Ideal Customer –
What problems do they have?
What gives them the most hassle, frustration, pain, fear, or anxiety?
What solutions can you offer that will help them?
What kind of phrases might they use if they were looking to solve their problem on the Internet? i.e. "how to stop my marriage break up" or "list of plumbers in Timbuctu" (this will help you to develop a highly relevant keyword list). Take a look at this free Google keyword tool to give you some ideas (note: the data is only an approximation).
What websites do your ideal customers visit? Go to https://answers.yahoo.com/ and type in some broad keywords to do with your market. Then dig deeper to find out what people are predominantly asking questions about. The idea here is to really feel your customer's pain.
Understanding your ideal customer is so important and leads to the following outcomes:
Enables you to develop a good list of relevant keywords
Enables you to find other great places on the Internet to find customers (besides Google)
Helps you to identify their pain and as a result, write good ads, headlines, and website content .
Market research is the foundation of creating a successful marketing campaign for your business. By the way, I am sure that you already know your business in depth, but there is always benefits to be had by going through this process.
Next – once your foundation is in place, it's time to think about getting some qualified visitors to your website.
Download the entire Small Business Online Marketing Strategy series
Get the entire Small Business Online Marketing Strategy series in my short report – "How To Beat Your Competition & Get More Customers Using The Internet" – just enter your contact details: